Travel is the cake for life not just for weekends. The calm setting of the Pench jungle is matchless and all its priceless belonging is of great importance. Taking time to relax & unwind here would make a smart choice from your end. 
There is nothing better than a getaway at Pench. While you unwind in the magnificent open airs of the resort, you can experience the stunning scenery of the park. Unwinding in this setting can be a wonderful experience due to the weather and the natural beauty of the area. Unwinding in this setting can be a wonderful experience due to the weather and the natural beauty of the area.
The area offers a wide range of sports and activities both on land and on the water. It's important to wake up early and do morning yoga before you take a dip in the pool.
If you wish to have an experience that you will never forget, make sure you plan a Pench tour and book tickets ahead of time. Along with this, you have to take care of many aspects when you are planning a Pench tour. The place is suitable for all age groups and Pench National Park has all the fun that you are looking forward to.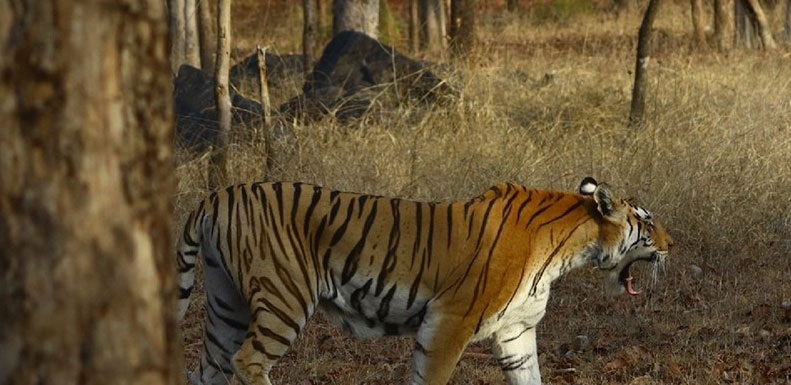 Plan first for how many days you want to go to Pench
Whether you are planning to go on weekdays or weekends make sure that you have 3 days at least for the full coverage of the place. During your stay in Pench, you must continue at least 3 nights and 4 days if you be set to go on the recommended minimum of 4 safaris.
What place is on your priority list in Pench
If you are a fan of wildlife then you should first visit Pench National Park and you will get all the answers here for your craving. 
Pench jungle safari booking
Make sure you book Pench jungle safari in advance so that you will get your favorite zone booking slots in the core zones and if you have any specific choice for buffer zones. Head to our website and do the booking before the slots all get booked.
To assuring the wildlife sighting you should book at least 4 safaris throughout your trip. For being a bit experimental with forest book different gates and zones of Pench for the betterment. 
Where should be your staycation?
If you are hunting on safaris then all you need after this activity is the best sleep in your cozy bed. There are a few good lists of hotels and resorts for your stay. Guess what? there are outstanding options where you will receive the best food and other facilities.
Best Time to Visit?
March to May is the peak time to visit Pench National Park while November and February would be great for bird watching inside the premises. 
How to Reach 
Nagpur railway station and airport is most accessible from all the major cities. Between Nagpur to Pench National Park, the distance is 80 km. You can also get a bus or cab which will directly take you to your hotel.
How much does it cost?
A visit to the Pench would cost around 10 k to 12 k per head if you are going for 3 days. There are safari costs and staycation costs with food facility and if you take other facilities of your hotels and resorts. 
Pench Tiger Reserve is an abode of ample water bodies, pedal-boats, row-boats, and motor-boats and of course, Pench jeep safari is the one medium that will make you feel the forest from within. The place is loaded with many opportunities for tourists to accomplish the sighting experience in a most discoverable manner