Wildlife Activities in Pench 
Pench National Park stores all beauties for wildlife enthusiasts. Perfect fit for sightseers and spotting tigers won't be a struggle for you as the tiger population is increasing gradually. During your stay what you can explore is a thing you should be aware of before landing in the park. Jungle safari is gaining full attention from tourists worldwide and it has many USP's to its credit. Get to know more elaborately so once you visit here you would enjoy fully without having any confusions.
Drooling over jeep safari, nature stalks, bonfires, wildlife spotting, boating, cycling and bird watching in Pench National Park will leave you mesmerized.
Types of Safari
Safari lovers will love to load their vacay with different safari rides and Pench National Park is securing full marks in giving your extraordinary experience of jungle via safari tour. Options like jeep safari and night safari seem to be mandatory for all travelers. Don't miss out on this.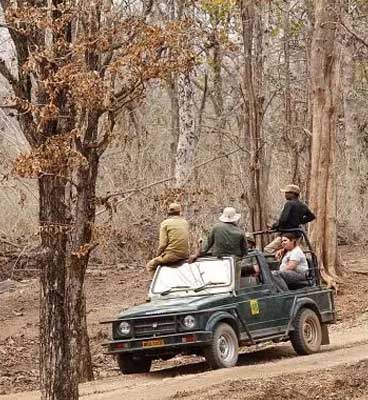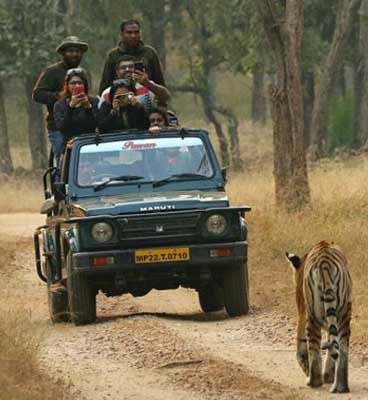 Jeep Safari
Jeep Safari is almost a religion for the travelers exploring wildlife. Your wildlife journey will educate you deeply about forest and wild animals and different ranges of birds. Inhaling the beauty of dense forest in an open jeep and random close view of Royal Bengal Tiger is very inspirational for wildlife photographers and other tourists
Jeep Safari in Pench is planned in the morning and evening. Always opt for advance online booking to avoid the disappointment due to unavailability of safari or more.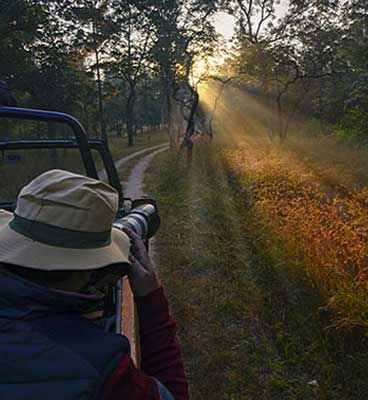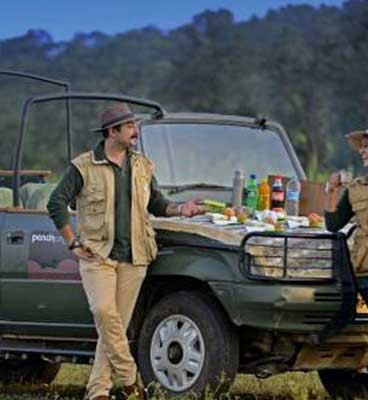 Night Safari
For a hardcore wildlife lover, there is night safari too in Pench National Park. The thrilling charm of the night safari is bizarre. As compared to daytime safaris, night safari is full of thrill and amazement to discover the wilderness of forest in the dark.
Night safari has all the virtue of making your tour impeccable rare sightings of a variety of night-time creatures. Night safari is best in summer but winter also cannot deter tourists from having this experience of lifetime.
Jungle walk and trek is also very much in the limelight and there are some of the regional and local cultural attractions in Pench National Park. Witnessing about the locals and their daily wear and tear has another level of perk.
Pick the Right Pench National Park Safari Gate
Turia zone among all seven zones are the most sought and mostly in demand in every season as this is the core area and safari from this gate make you discover the best sightings of your desirable animals. Choose smartly and book for relevant zones or gates for Tiger sightings or other animals in your mind then best see the track record of gates or zones from where you can have your targeted animal's sightings.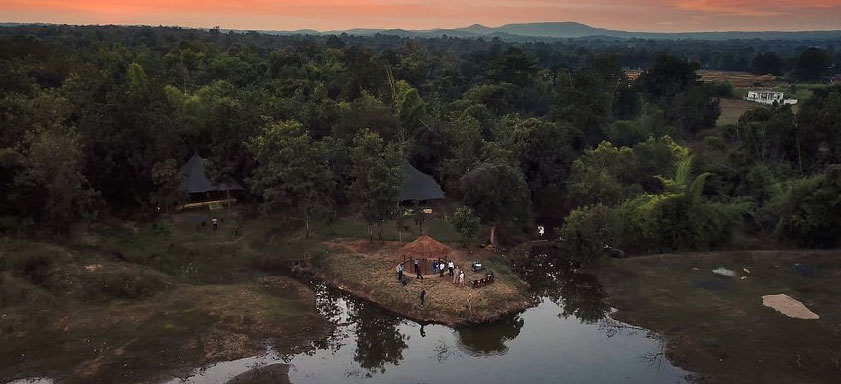 Travel Ideas
For Pench National Park advance booking, keep in your mind these travel tips and ideas to make your trip hassle-free.
Monsoon season is not suitable time to travel Pench National
Keeping morning safari is always on the priority list so that you can spot other species easily too along with tigers.
Do not rely on your internet data as it may be lost from time to time due to the no network zone.
Nagpur is the nearest with the best connectivity range so better access to the park via this city.