Pachmarhi is the most popular hill station in Madhya Pradesh also known as the "Queen of Satpuras" or "Satpuraki Rani" and is fondly called the treasure in itself. It is the tallest and the only Queen of Satpura. Being the pristine hill station, it appears as a cool oasis in the middle of an otherwise warm and hot Madhya Pradesh. Panchmarhi is not only distinguished by its climate, but also by its landscape as compared to the other regions of the state. The Captain James Forsyth of Bengal Lancer noted both the natural beauty of Pachmarhi as well as its beauty and natural charm when he encountered it in 1862 while traveling towards Jhansi.The Britishers then developed Pachmarhi as a sanatorium for the British troops and later developed it as a cantonment area and for a summer retreat in the central provinces just like in Darjeeling, Ooty, and Kurseong. The Beauty of Pachmarhi was later praised in the book "The Highlands of Central India" elaborated well by Colonel Forsyth.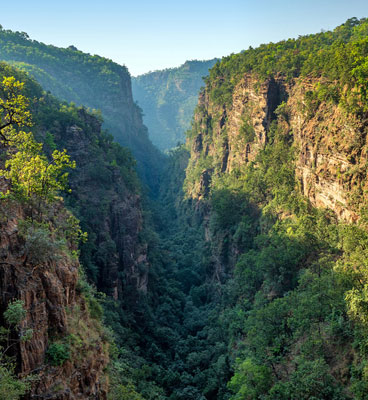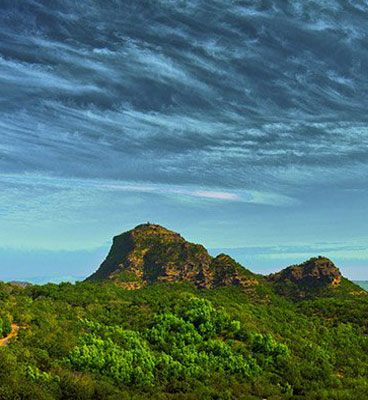 Pachmarhi also has a mythological legend behind its name, like the other major destinations in India. The word, 'Pach' means five, and 'marhi' means shelter and is further named 'Pachmarhi'. As per the Mahabharata there exist five caves where Pandavas after losing everything were forced into exile by the Kauravas. So, these five caves still exist in Pachmarhi and is a major tourist attraction now.
In addition to the five caves, Pachmarhi has numerous small and big caves, waterfalls, and a lot of greenery. It is the smallest and the highest hill station situated at an altitude of 1100 m. in Madhya Pradesh. As a part of Satpura National Park, Pachmarhi offers access to some of the best wildlife destinations in India.
Here are the top places to visit in Pachmarhi if those reasons aren't enough to get you planning a trip.
Best Places to Visit in Pachmarhi
As its name suggests, Pachmarhi is an enchanting hill station located between the Satpura range. It is also home to many caves and waterfalls. Wandering in this beautiful hill station one must not miss some of the beguiling attractions here as listed below:-
 Bee fall                                                                      Satpura National Park
 Pachmarhi Catholic Church                                       Reechgarh
 Bison Lodge                                                              Rajat Prapat Waterfall
 Pandava Caves                                                         Apsara Vihar Falls
 Dhoopgarh                                                                HandiKhoh
 Gupt Mahadeo or Chhota Mahadeo                          Bada Mahadev
 Chauragarh Temple                                                  Priyadarshini Point
 Jata Shankar Caves