Commence on a journey to a nearby potter's village. Small village hosting craftsmen of novel and fascinating talents, with only 110 families living there. Around 9 kilometers away from Pench jungle camp is the little village of Pachdharin Seoni, Madhya Pradesh. 
The Village is popularly christened after the river Pachdharpasses through the village extending to some part of the forested areas of Pench National Park.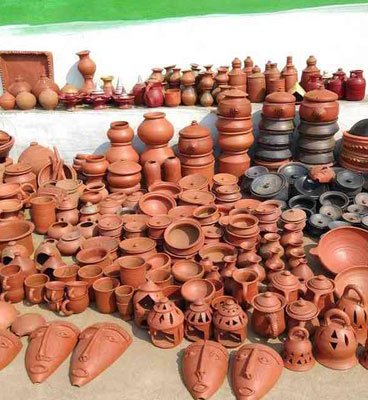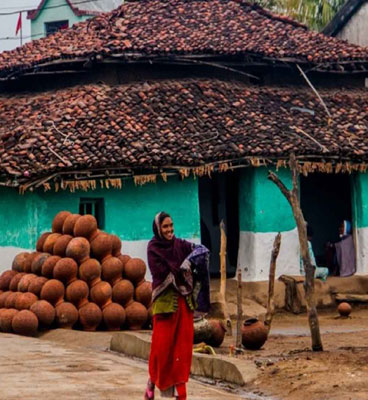 A Cluster of potters practicing earthenware and clay works. With approximately 100 households inhabited, the village is native to the ethnic potter community, vernacularly known as Kumhaars.
By practicing this timeless handcraftsmanship, the farmers and potters of Pachdhar earn their livelihood besides subsistence agriculture as their primary occupation. Almost every household is made up of mud and are kaccha houses painted blue and white having huge verandahs and for moulding earth into beautiful crafts and earthen utilities. 
Also, the facility of jeep rides from Pench Jungle Camp to Pachdhar are provided and guests can buy souvenirs to take back home.